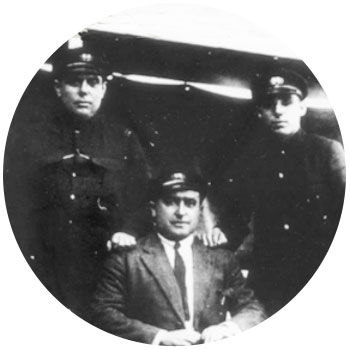 Capitán D. José Antonio Madariaga,
on board mv Cobetas
With four generation seafaring tradition, VN's managing director Felipe Castaños Madariaga, bears a longstanding familiar track in shipping business.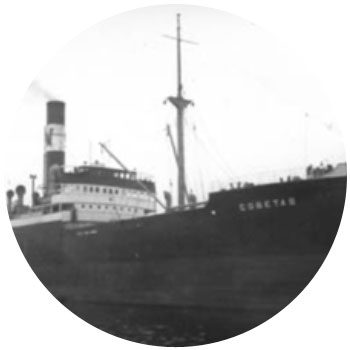 Mv Cobetas (Built 1914)
VN was established in April 2006, the core business being shipbrokering/chartering. We do our best to provide a reliable and a professional service chartering merchant ships worldwide.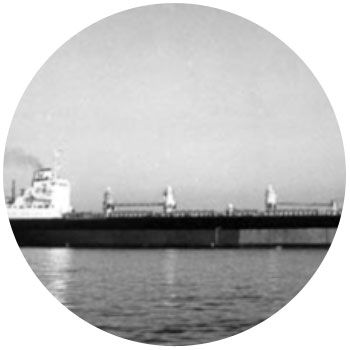 Mv Banderas (Genova 1933)
We are more than a simple broker as we take care of the shipment before and during the voyage, doing the follow up of the operations till the success of the transaction.
As shipbroker
Our mission is to satisfy clients with tailor made solutions. We offer oceanic and coaster vessels at competitive freights along with dry cargo vessels' main carriers and operators.
Searching
For vessels to any destinations worldwide to meet clients happiness.
VN is one of the most reliable Spanish shipbrokers focusing in dry cargo Chartering for full and partial cargoes.
We work in the segment of dry cargo vessels' for main carriers and operators, like Briese Chartering, Conti Lines…… and many other shipowners
We work in the following key ship sizes from 2.000 to 40.000 tons – handysize, minibulk carriers and coasters –, providing a 'taylor made solutions' service for spot contracts, timecharters and contracts of affreightment.
Cargoes we do regularly are not only clay, kaolin, anthracite, coal, scrap, iron ore, grain, pet coke, cement, fertilizers, steel rails, steel pipes, steel coils, steel plates, timber, big bags ….
but also project cargoes like heavy pieces, aerogenerators, press machines, trafos, fiber pipes, cranes, railcars and waggons…..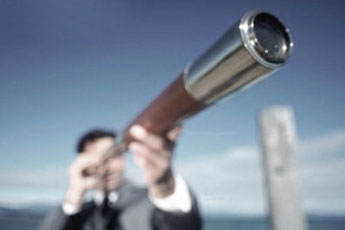 VISION
We wish a clean ocean where goods be carried in an effective and non-pollutant way, for next generations to keep on enjoining the seas.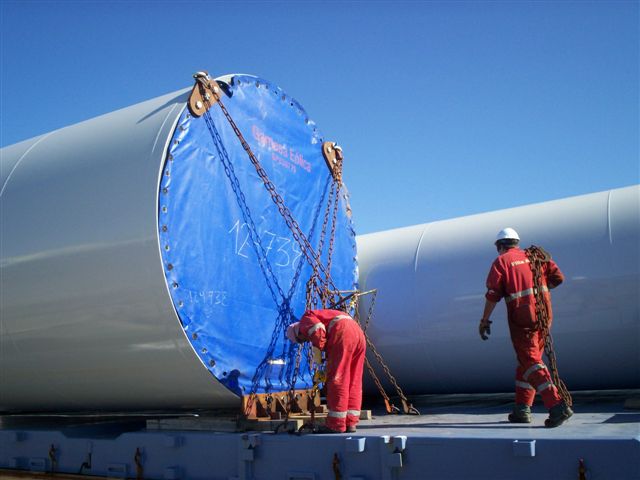 MISSION
To give quick solutions to any kind of enquiry, cargo and destination guaranteeing not only a quality service, but highly competitive too.
We are based on a local approach with an extensive net of international agents to implement quickly the market trends.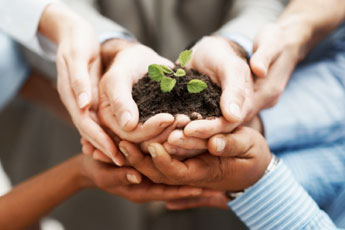 CLIENT ORIENTED
We create long-lasting relationships based on professionalism and trust, protecting client´s interests for transaction's success.
Our team strives to understand customer needs leading and offering them added value taylor made solutions 24 hrs/365 days per year.
"Our success is client´s success"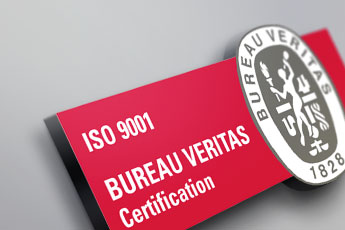 CERTIFICATES AND ASSOCIATIONS
VN's policy on improving our business management is shown on ISO 9001:2015quality certificate.
We are members of BIMCO, Global Support (United Nations) and Adimde (Basque maritime forum).